Meet Dr. Jim Suttie, "Doc"
Dr. Jim Suttie, simply known as "Doc" by many of his students is one of the world's best and most respected golf instructors. He has worked with many of the top players but still loves to work with players of all abilities. Doc grew up in DeKalb, Illinois where he learned to play golf at Kiswaukee Country Club. He stills holds the course record of 63.
In 1970 Doc graduated from Northern Illinois University playing on the golf team all four years. He stayed on to complete his Master's degree in kinesiology and work as an assistant golf coach. In 1974 he moved into golf coaching at Eastern Kentucky University where he won two OVC (Ohio Valley Conference) Championships in four seasons and was named OVC Coach of the Year in 1976. Leaving Kentucky, Dr. Suttie went to Brevard Community College in Florida, where he coached Paul Azinger who went on to 12 PGA victories and captained a Ryder Cup championship.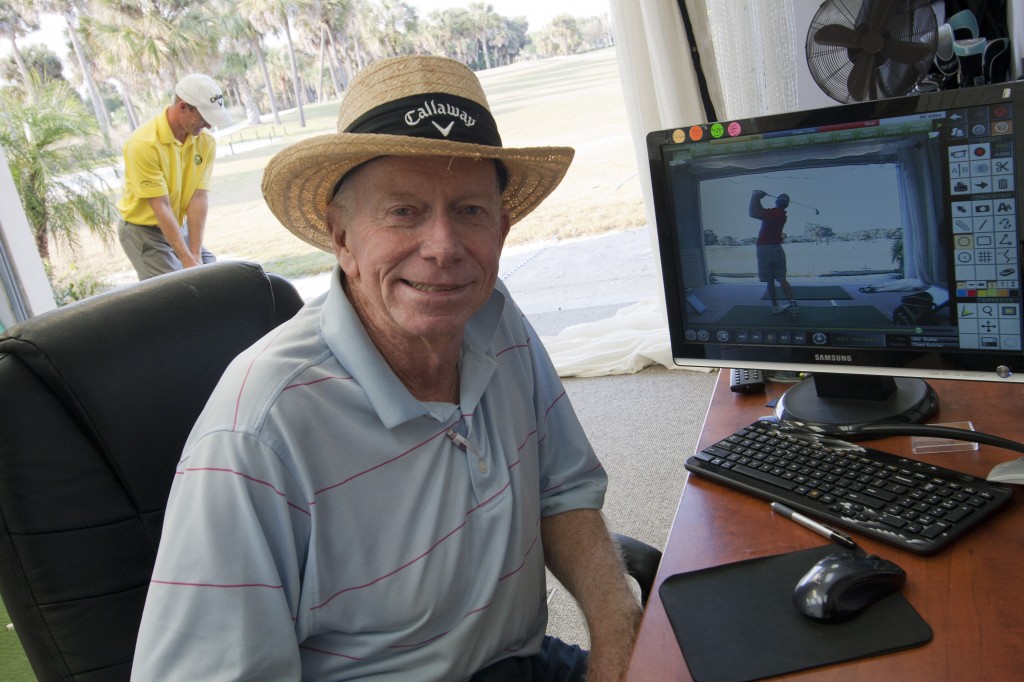 Leaving college coaching Dr. Suttie completed his doctorate at Middle Tennessee University cumulating his studies with a doctorate thesis titled: "A Biomechanical Comparison between Conventional Golf Swing Learning Technique and a Unique Kinesthetic  Feed  Back Technique".  Dr. Suttie returns to college coaching briefly at Northwestern University in Chicago and Florida Gulf Coast University, in Ft. Myers Florida before concentrating on integrating his teaching philosophy into his teaching facilities in Naples, Florida and Chicago, Illinois.
Dr. Suttie has conducted his instruction programs at Medinah Country Club- Chicago, Illinois, Pine Needles Golf Club- Southern Pines, North Carolina, Tamarask C.C. Palm Springs, CA.  He instructs at Twin Eagles C.C. in Naples and Jeremy Ranch G.C. in Park City, Utah. He has taught teachers at teaching summits and many PGA section seminars. He pioneered the use of high speed video as a feedback mechanism for instruction. And developed the first model golf swing in his Doctorial Dissertation.
1970 M.A. in Biomechanics from Northern Illinois University
1976 Ohio Valley Conference Golf Coach of the Year
1983 Doctorate in Biomechanics from Middle Tennessee University
1988, & 1994 Speaker at PGA Teaching & Coaching Summit
1990, 1991, & 1998 Illinois PGA Teacher of the year
2000 PGA National Teacher of the Year
Golf Digest Best 50 Teacher since ranking established
Golf Magazine Top 100 Teacher
Speaker at numerous Canadian and USA PGA Sections most recently being the 2013 Carolina Section
Featured speaker at 2006 UK PGA Annual Conference
Featured speaker at 2010 German PGA Annual Conference
Conducted LAWs Credentialing in Holland: 2011, 2012 and 2013
Speaker at numerous Canadian and USA PGA Sections, most recently being the 2013 Carolina Section